Presentation and Public Speaking Skills Coaching – 20% Discount!
Market Yourself and Your Business in a Professional and Confident Manner
  Go from this 

  to this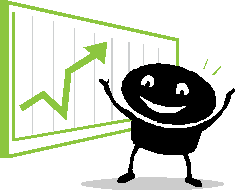 ◊ Ever worry about speaking up or having to answer questions during a meeting? ◊
◊ Does the idea of making a presentation or speech make you anxious? ◊
◊ Wish you felt more confident when trying to make a business connection or sale? ◊
You are not alone! But we can help! Let us help you stop feeling anxious and start feeling excited!
The Law & Management Resource Center's presentation skills coaching services help business professionals become more confident and effective in communications. This can help in several aspects of business, from appearing knowledgeable and professional in a meeting to being charismatic and persuasive when making a presentation or sale. Our services can help you look and feel more confident, in any situation – casual to formal settings, one-on-one meetings to small or large groups.
All coaching is provided by a highly qualified and experienced MBA consultant who has received numerous accolades for both presentations and presentation coaching.
Services include:
 • creation or review of written and visual aids (e.g., PowerPoint slides)
 • development and evaluation of mock (practice) presentations
Coaching can be provided as part of a comprehensive plan or on individual projects starting at as little as $149.99 per hour.
For more information on the
Law & Management Resource Center
's presentation skills coaching, as well as our other services, contact me at
jillian@lmrcenter.com
or 858-753-1775 and visit
www.lmrcenter.com
. If you enroll by September 19, 2014, you will receive a
20%
discount!
As part of our special collaborative relationship with
Instant App Coder
, those who participate in our presentation skills coaching will receive a
10%
discount on any products at
Instant App Coder
 purchased by September 26, 2014.
Instant App Coder
 can help you affordably and effectively market your business by instantly boosting your visibility across the web and on mobile devices through local search engine optimization (seo) with iPhone/iPad apps, Android apps, and E-books. Each product purchase includes
free
consultation on how to implement the product into your marketing strategies. Visit
www.instantmodernization.com
for more information.
If you wish to continue to receive information about helpful seminars, programs, special discount offers, and employment law updates, and have not already subscribed to the Law and Management Resource Center mailing list, please click here to subscribe: 
L&M Resource Center mailing list
.